Consumers Are Praising Two-Way SMS for Hotels and Restaurants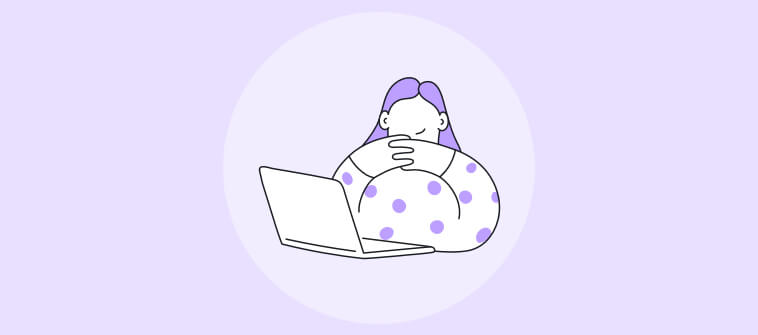 In the wake of the COVID-19 pandemic, businesses throughout the hospitality and foodservice industries were challenged with engaging their customers in a low-touch and even no-touch way. Technology like two-way SMS was key to providing customers a personalized and safe experience, but it has become so popular and well-received that we do not see it going away any time soon. In fact, our team thinks two-way SMS is now setting the standard for customer service and the guest experience. Businesses not utilizing this feature should get on this train quickly.
Two-way SMS, also known as two-way texting, is a communication platform that businesses like hotels and restaurants can use to send and receive texts from their guests. This platform allows for all texting conversations to be streamlined in one place for a business. Not only does it enable the syncing and saving of contacts, but it allows for pre-planned responses to be saved for automated text messages that are triggered based on a guest's interaction, step in the reservation process, or standard frequently asked questions.
Once a guest has used the two-way SMS system, their contact information is synced within the greater company storage bank. This allows guests to receive ongoing notifications from sales and marketing teams to follow up with advertising campaigns and promotions. These campaigns and promotions are all built into the two-way SMS system and are proving to be an extremely personalized method of keeping customers engaged. By receiving a text message directly to a cell phone, customers have easy access to notifications and responses, can communicate quickly, and do not feel bogged down by cold calls and email notifications.
Two-Way SMS Examples for a Restaurant Experience
For a place like a restaurant, two-way SMS is usually triggered through a third-party app that is a part of the reservation process.
For example, when someone is interested in reserving a table for them and a group of friends at a new restaurant, the process can involve the following steps:
Guest pulls up a restaurant list on their phone through an application like Yelp! or Google
Guest is directed to the main page for the restaurant where they can make a decision based on the menu, location, reviews, opening hours, etc.
The guest decides to make a reservation and the business has set up a system like OpenTable or Resy that takes the guest to the current reservation day and time open slots
The guest clicks and confirms the reservation and by doing so has to list some personal information, like their name and phone number
Once the reservation has been completed, the guest's phone number is now connected and triggered through the back-end two-way SMS system set up by the restaurant
Almost immediately after completing the reservation, the guest receives a text message confirming their reservation
Depending on how far out the reservation has been made the restaurant can add intentional marketing or sales triggers to be sent to the person's cell phone via text with things like new menu items, happy hour specials, upcoming events, etc.
On the day of the reservation, the two-way SMS system will send reminders of the reservation for the guest prompting the guest to reply and confirm or cancel
When the guest arrives, they can actually text the host person stand and not even bother standing in line
After the meal, the two-way SMS system can be triggered to send a follow-up survey for immediate feedback
Over time the two-way SMS system can send ongoing notifications to the past guest's cell phone to encourage them to return to the restaurant
Two-way SMS is a great way to incorporate ongoing marketing and encourages customers to return by keeping them engaged. In addition, it is a simple and fast way to receive guest feedback. Restaurants across the country have commented how two-way SMS has actually reduced the number of no-shows and last-minute cancellations. This, in turn, has had an extremely positive impact on their revenue stream and ability to fill tables.
Two-Way SMS Examples for a Hotel Experience
For a hotel or resort, the two-way SMS platform is usually synced through their membership portal via their app on a person's cell phone. This feature is now triggered throughout the entire guest experience pre-check-in to post-checkout and beyond:
Guests receive a confirmation of their reservation via text immediately after completing their reservation online or through the app
Guests receive a welcoming text before their upcoming check-in date providing reminders about the reservation, directions, and other links to the area to dos
If applicable, guests might even receive a notification the day of their check-in allowing for automatic check-in or even a link to receive an electronic room key with instructions so no contact is needed by the front desk agent
The system is set up to send reminder texts to guests about something like a spa appointment or dinner reservation completed by a concierge
Throughout their stay, the two-way SMS system can be used to answer guest questions about amenity information, room service, respond to guest questions or concerns in real time without picking up the phone or running down to the front desk
Guests receive a check-out notification and can even checkout automatically through the texting system, again never having to visit the Front Desk
After checkout, the hotel can send experience surveys to get an immediate poll about a guest's experience
Down the line, the system can trigger hotel promotions or discounts and encourage the guest to visit again
Just like the restaurant experience, customers can "opt out" of a hotel's texting campaign at any time. This has not only helped make contactless travel easier, but it still allows guests to feel attended to personally.