Key Features of Workday HCM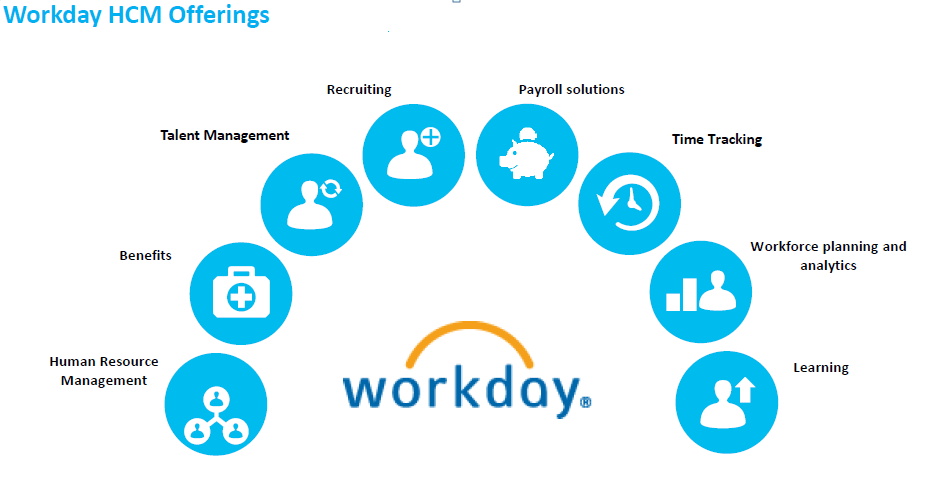 There are many reasons why Workday HCM consistently gets good reviews in the HR software market. Using just one system, Workday offers employers improved productivity, insight, and operational efficiency, and fosters greater employee engagement. For many organizations, the system has been a game changer. To see why, here are key features of Workday HCM.
What is Workday?
In case you don't know, let's start there. Workday is a cloud-based software vendor that focuses on human capital management – better known as HCM – and financial management apps.
Based in California, Workday was founded in 2005 by former enterprise resource planning (ERP) execs and became a pioneer in software-as-a-service business apps. While Workday does not technically consider itself an ERP, its chief rivals are ERP vendors.
What is Workday Primarily Known For?
Workday software is widely heralded for user friendliness and swift implementation, when sized up against legacy HCM and finance apps, and especially when used with Workday implementation partners. Longtime partner Mercer can increase your Workday ROI and make sure your system deployment is a success.
Workday HCM
Released in 2006, Workday HCM is Workday's first product. Through use of a single cloud-based database, Workday HCM is widely considered to offer superior integration and embedded business intelligence across business functions, as compared with most ERP systems.
The Benefits of Workday HCM
Workday HCM helps HR handle all "people" activities, from hiring to retention. And it does so seamlessly and efficiently, as so many reviews point out. Without such a system, organizations would have to find the optimal software for all the various individual HR functions.
With Workday, organizations can choose a dedicated, efficient tool for a single function, or they can opt for a consolidated tool with which they can manage all HR operations under a single roof.
Workday HCM Features
Workday HCM offers real-time reporting and analytics features, including prism analytics, that help enterprises make faster and wiser business decisions. The HCM suite takes care of all HR activities for businesses of all sizes and is especially advantageous for organizations that have multiple locations.
Human resource management. The suite makes it easy for organizations to manage, staff, and compensate their global workforces. Should changes occur involving business requirements and conditions, Workday automatically handles updates. Such changes could include employee assignments, business-process rules, organizational structure, and reporting priorities – all handled in one place.
Recruiting. This feature makes it easier to gain the best talent for your organization. Your hiring team will benefit from improved perceptibility, configurable workflows, and an overall favorable candidate experience. Another plus is that info can be accessed by team members anytime, anywhere.
Payroll management. Workday's system permits employers to manage their payroll globally while processing it locally. What's more, with the help of the software's user-friendly calculation engine, even complicated payroll calculations can be easily performed. In addition, the flexible payroll management software allows new HR policies, monitoring changes, and organizational shifts to be adapted easily and swiftly.
Talent management. Workday talent management has functions that handle onboarding, goal and performance management, succession planning, and career and development. In all, the feature offers tools to manage, develop, and reward your employees.
Time tracking. This feature works with payroll, project, HCM, and work management to provide a streamlined user experience that can be accessed from anywhere. Employee absences can be tracked, for example, as can employee activities. In all, the time tracking feature can lower labor costs and compliance risks and can improve productivity.
So, now you know the key features of Workday HCM, a truly revolutionary cloud-based software system. And as we say, if you invest in such a system, make the most of it by choosing Mercer as your fully certified implementation partner. The firm has deep expertise with not only Workday deployment, but with optimization as well as post-production and application-management support.